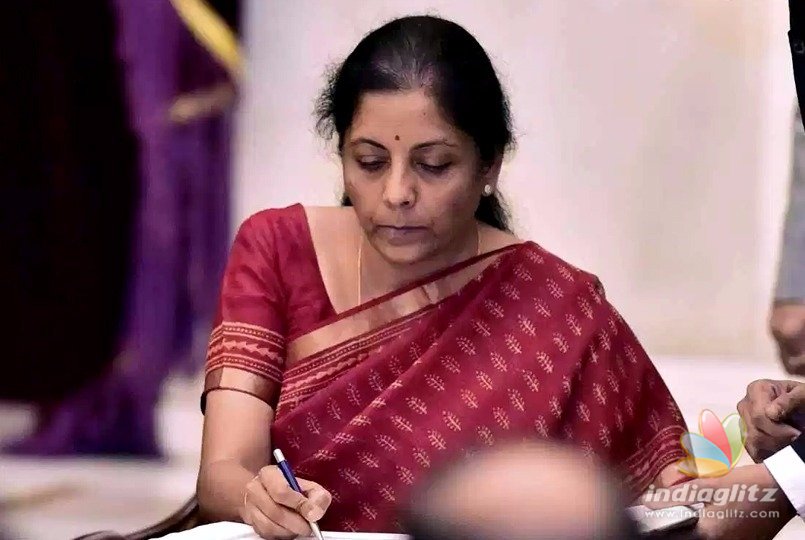 Union Defence Minister Nirmala Sitharaman's proposed visit to Doklam, where Chinese and Indian troops are in a 'stand-off' position, was called off due to poor climatic conditions.
China is attempting to lay roads on the Sikkim side of its border at Doklam (Dong Lang in Chinese) which is strongly opposed to by India.  Nirmala, who took over the all-important portfolio of Defence when the Union Cabinet was re-shuffled a few weeks back, has been very active in her new aassignment.  She visited the Nathu-La pass on India's border with China and held discussions with senior defence officials.
China has been aggressive along the border in recent months and in this backdrop, Nirmala's visit to the border areas assumes significance.  She was also planning to visit Doklam to converse with the Indian soldiers on duty at the locality besides holding discussions with top army and air-force officials on India's reply in case of any Chinese misadventure.
However, poor climatic conditions which didn't allow helicopter's operation prevented Nirmala from going ahead with her visit to Doklam.  It may be recalled that she visited the trouble-torn State of Kashmir a few days back and held discussions with chief-minister and Governor on the strategy to be adopted against Pak-sponsored terrorists.  She even visited Siachen Glacier, the world's highest battle-field.
Source : http://www.indiaglitz.com/citing-poor-climatic-conditions-nirmalas-doklam-visit-called-off-tamil-news-197770